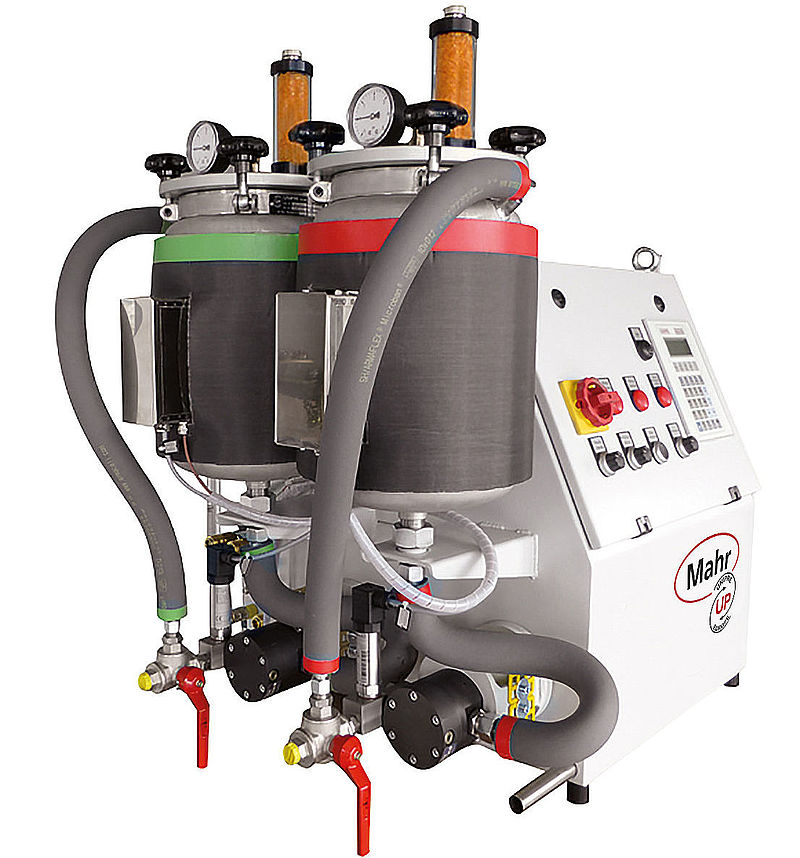 Mahr Unipre
|
MarMax M 12
MarMax M 12 for low flow rates
2C and 3C machine for low flow rates. With an output of up to 3 l/min this model is ideal for prototyping or laboratory tests.
Lightweigt design
flexible application
lightweight and compact
affordable start
also individually configurable
The Mahr Unipre control software MEC 500 monitors the flow rate, the pressures and temperatures and controls the emission of the components. Warnings are given in simple language for unambiguous understanding, enabling the operator to act quickly. Individual user assignment protects specific parameters against unauthorised changes.
Trolley, also available with hose holder and mixing head holder
Gear flow meter / screw flow meter / coriolis flow meter / flow meter virtual
Partially heated up to 85 °C
Gap filter
Gear Metering Pump with magnetic coupling
Other conveying elements on request
Pressure monitoring on suction side
Flushing medium container 10 l
Pot life monitoring
Shot size counter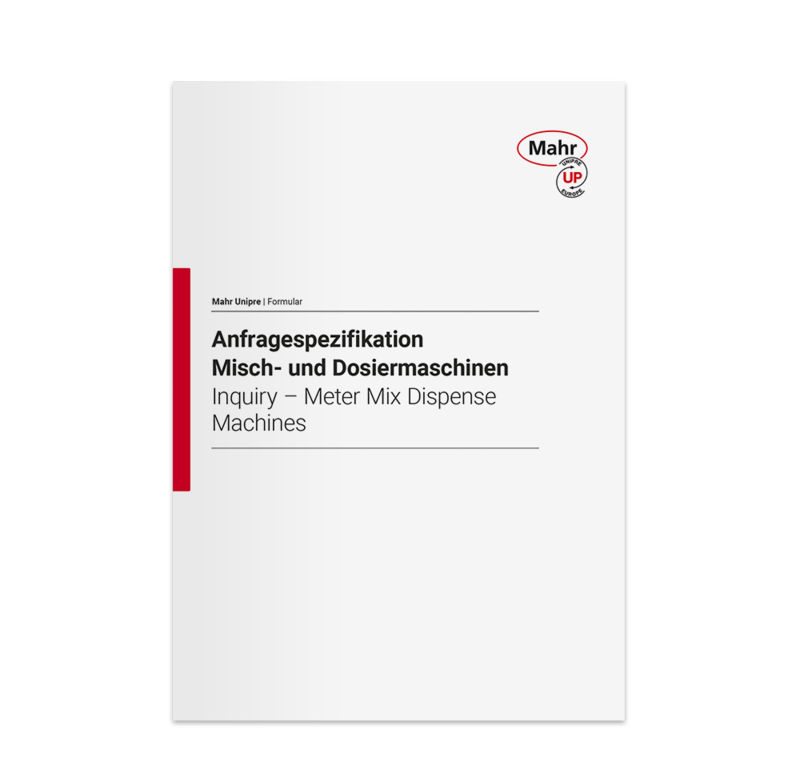 Inquiry specification
Please fill out this form.
With your data we will select the suitable machine.
The machine program cannot be listed completely due to the large number of designs, the same applies to the areas of application. We are pleased to advise you!
Mahr Unipre
|
Mixing Heads
Mixing Heads – the mixture makes the difference
A perfectly customized mixing head guarantees the best mixing quality and exact discharge capacity. In order to select the suitable mixing head, we analyse the production process considering the operating parameters, such as material characteristics, the emission and the mixing ratio.
Do you have questions about our products?
Please contact us at +49 (0) 2922-87840-0